Order online with
and make easy monthly payments.
Learn more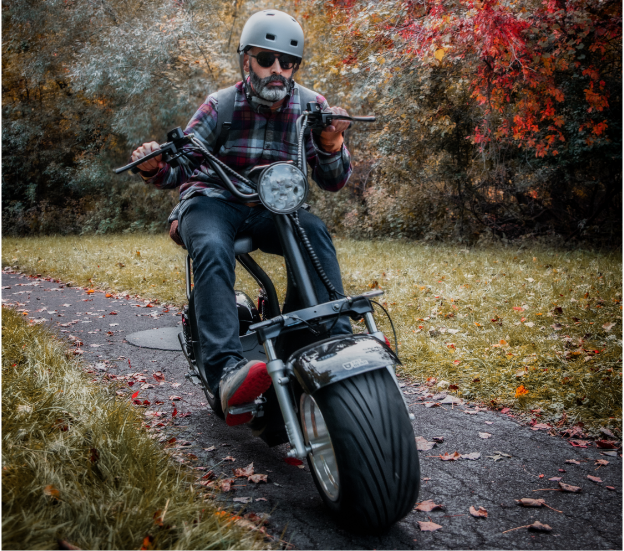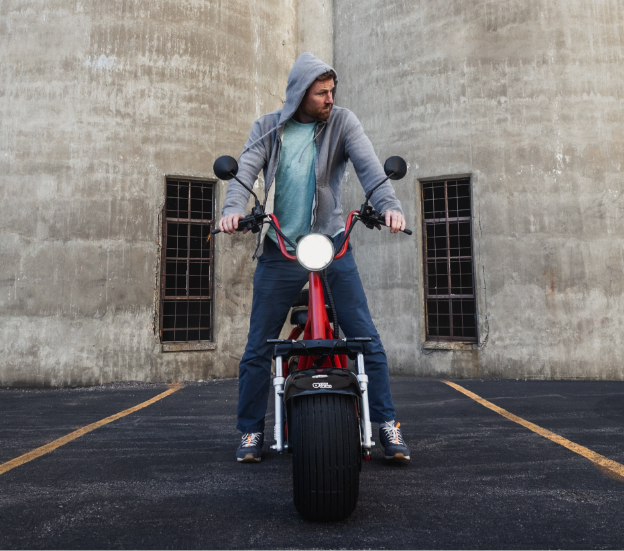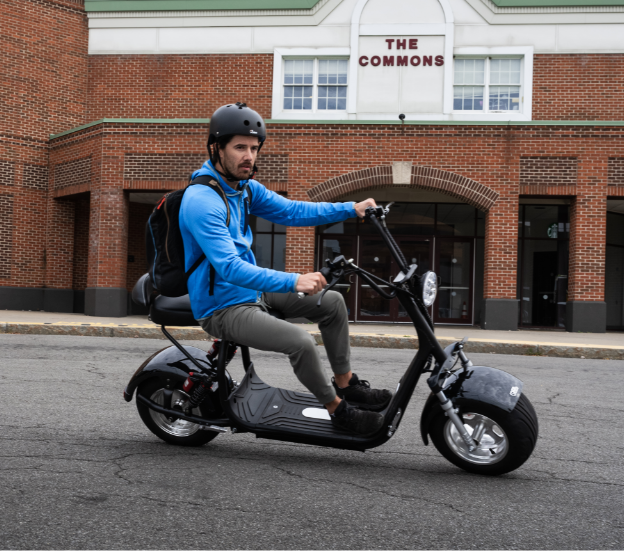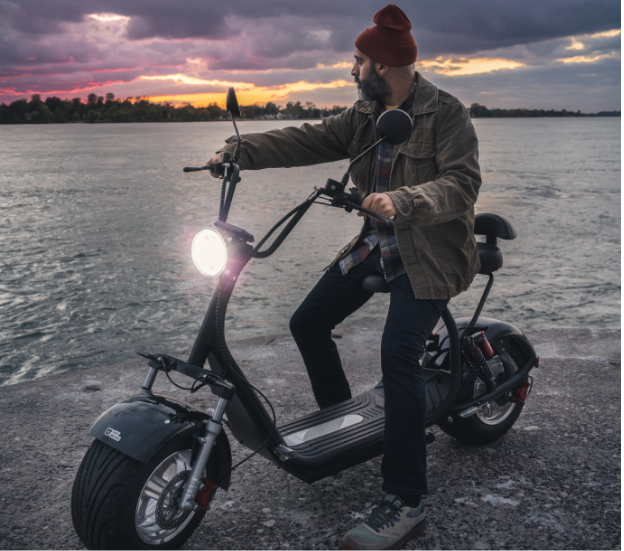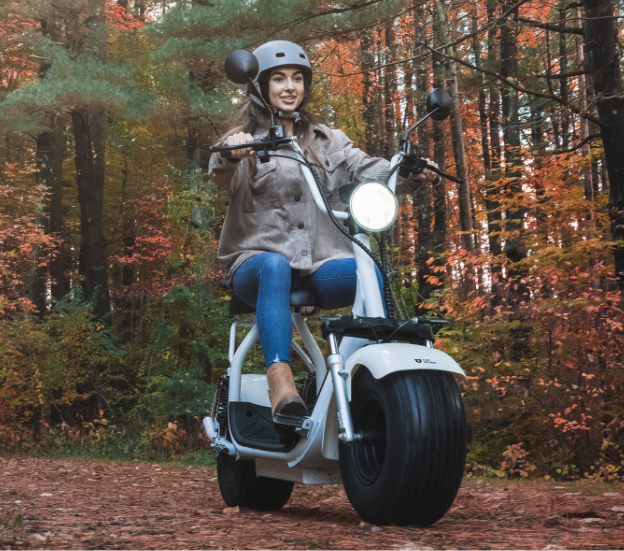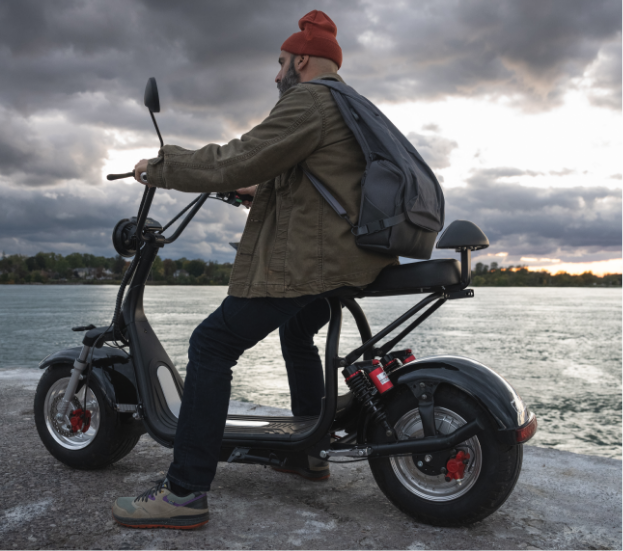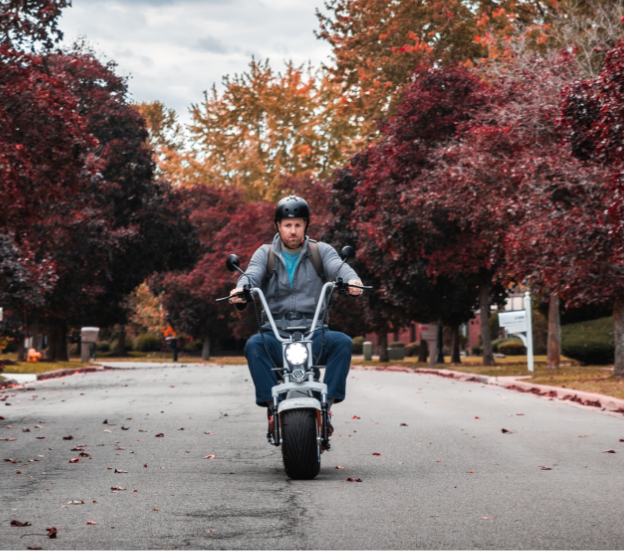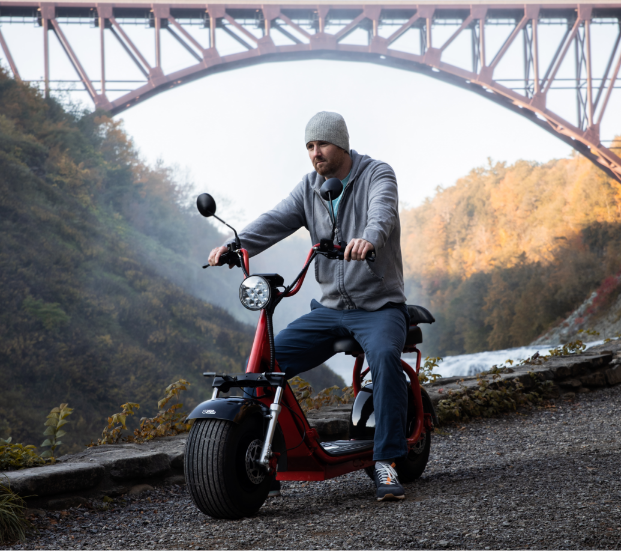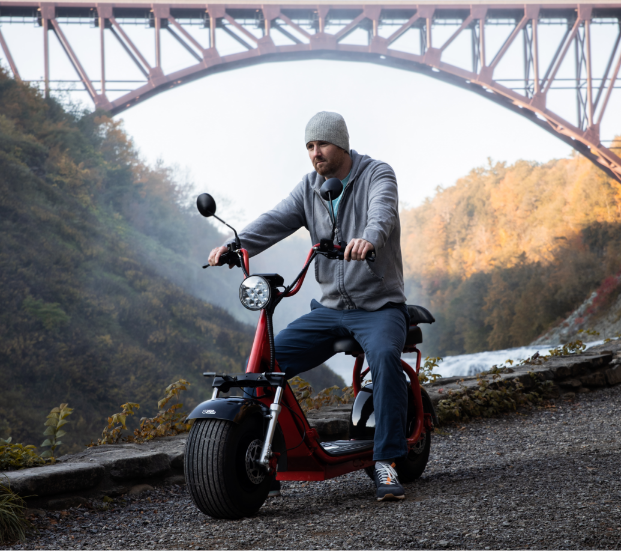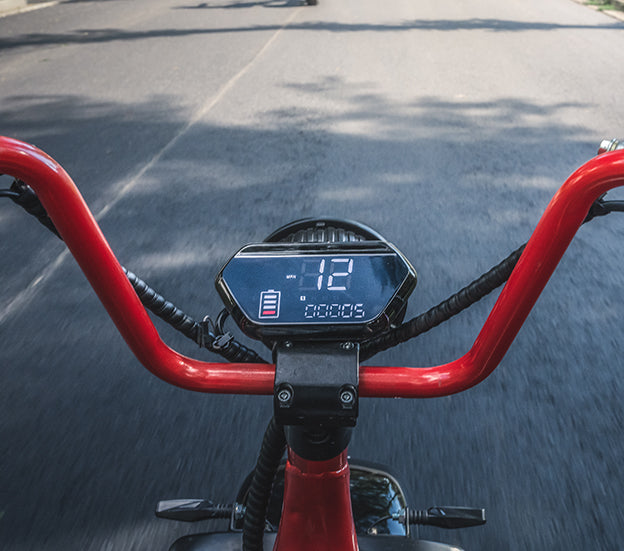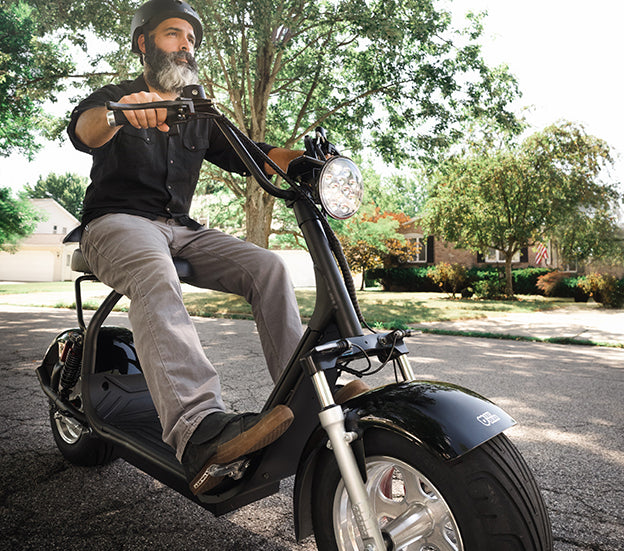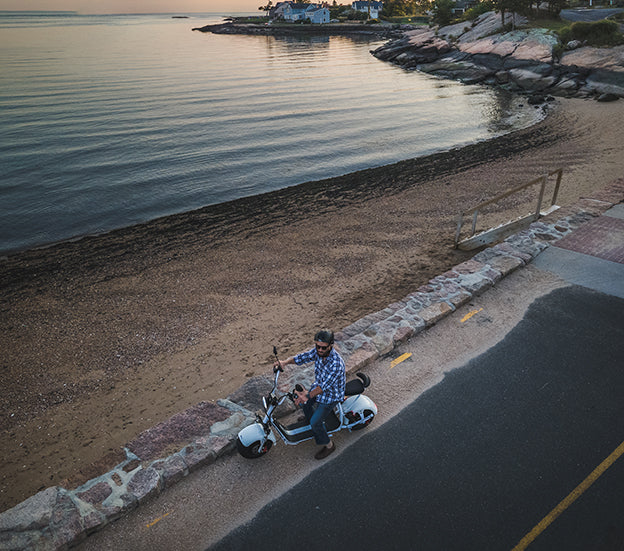 Three Wheel
• 2000W Motor
• 20AH Battery
• Up To 18mph
• Front & Rear Suspension
• Extra Storage Compartment for Spare Battery
The Fat Grizzly electric fat tire scooter offers style and comfort with it's front and rear suspension and aluminum wheels. Keep the fun rolling with up to 20 miles between charges and a locked compartment for a spare battery. 

You're viewing 1 of 1 products
Product Comparison
Battery Charger

Fat Cub Fat Tire Electric Scooter
Fat City Fat Tire Electric Scooter
Fat Road Fat Tire Electric Scooter
Fat Scout Fat Tire Electric Scooter
Fat Grizzly Fat Tire Electric Scooter
Fat Cruiser Fat Tire Electric Scooter
Fat Chopper Fat Tire Electric Scooter

Fat Cub Fat Tire Electric Scooter
Fat City Fat Tire Electric Scooter
Fat Road Fat Tire Electric Scooter
Fat Scout Fat Tire Electric Scooter
Fat Cruiser Fat Tire Electric Scooter
Fat Chopper Fat Tire Electric Scooter

Fat Grizzly Fat Tire Electric Scooter

Brooklyn Kayak Company Aluminum Wall Mounted Kayak/SUP/SURF Rack

Fat Cub Fat Tire Electric Scooter
Fat City Fat Tire Electric Scooter
Fat Road Fat Tire Electric Scooter
Fat Scout Fat Tire Electric Scooter
Fat Grizzly Fat Tire Electric Scooter
Fat Cruiser Fat Tire Electric Scooter
Fat Chopper Fat Tire Electric Scooter

Fat Cub Fat Tire Electric Scooter
Fat City Fat Tire Electric Scooter
Fat Road Fat Tire Electric Scooter
Fat Scout Fat Tire Electric Scooter
Fat Cruiser Fat Tire Electric Scooter
Fat Chopper Fat Tire Electric Scooter

Fat Grizzly Fat Tire Electric Scooter

Cell phone Mount for FatBear Scooter

Fat Cub Fat Tire Electric Scooter
Fat City Fat Tire Electric Scooter
Fat Road Fat Tire Electric Scooter
Fat Scout Fat Tire Electric Scooter
Fat Grizzly Fat Tire Electric Scooter
Fat Cruiser Fat Tire Electric Scooter
Fat Chopper Fat Tire Electric Scooter

Fat Cub Fat Tire Electric Scooter
Fat City Fat Tire Electric Scooter
Fat Road Fat Tire Electric Scooter
Fat Scout Fat Tire Electric Scooter
Fat Cruiser Fat Tire Electric Scooter
Fat Chopper Fat Tire Electric Scooter

Fat Grizzly Fat Tire Electric Scooter

Battery Charger

Brooklyn Kayak Company Aluminum Wall Mounted Kayak/SUP/SURF Rack

Cell phone Mount for FatBear Scooter

Product details
$99.99
$27.97
$49.99
Motor
Battery
Battery Life
Person/Weight
Speed
Suspension
Dimensions
Wheels
Buy now
Buy now
Buy now