Order online with
and make easy monthly payments.
Learn more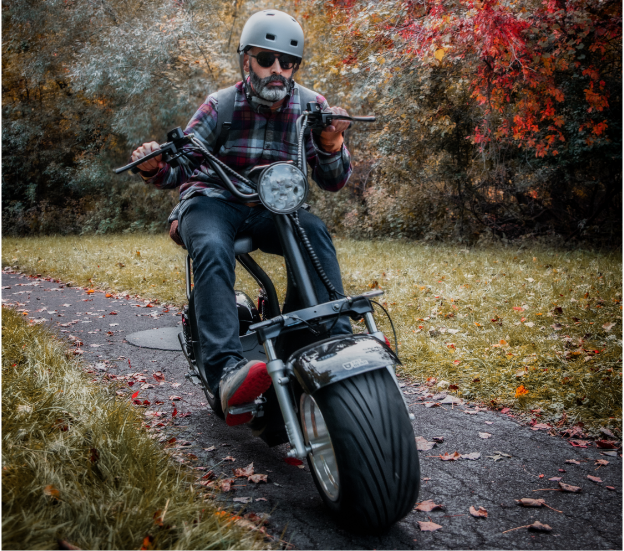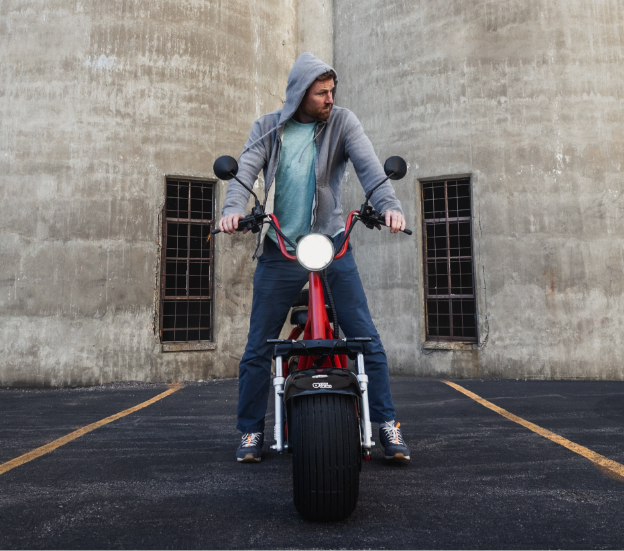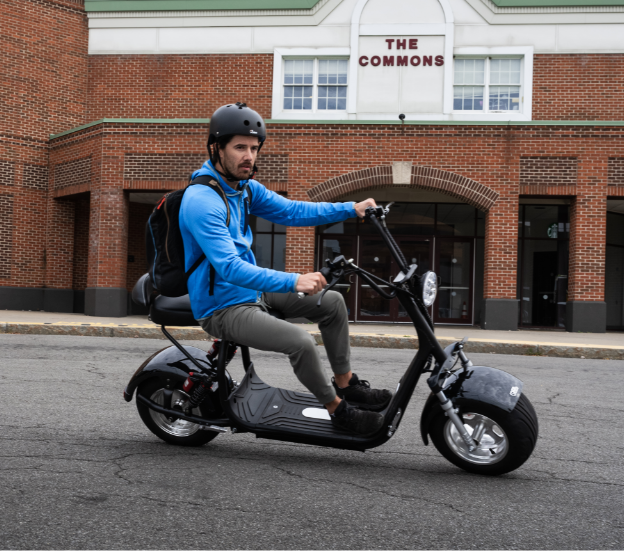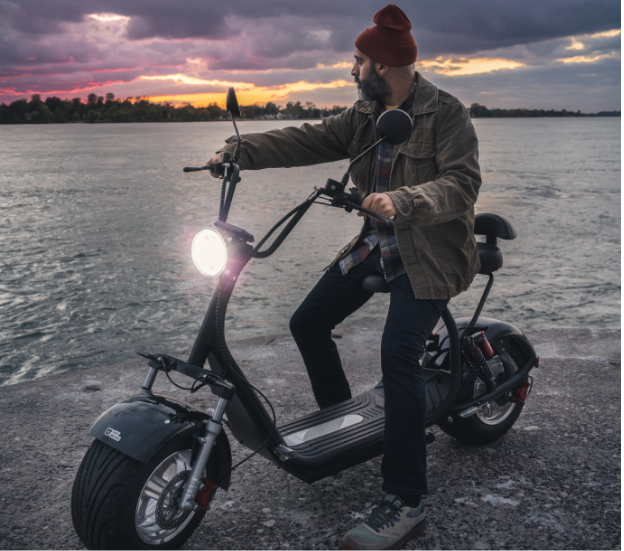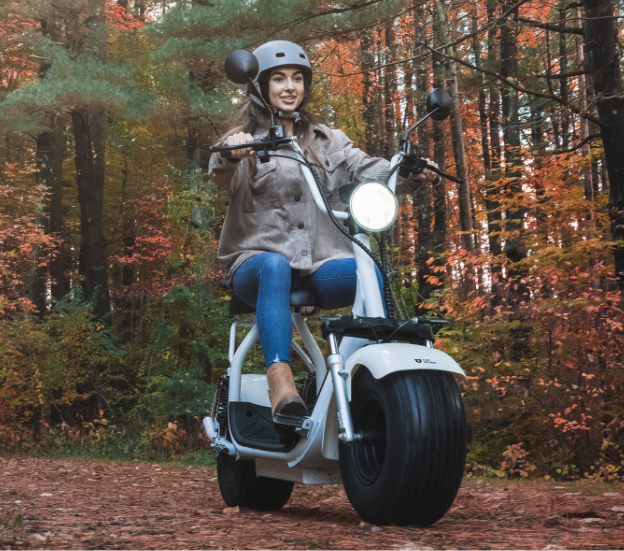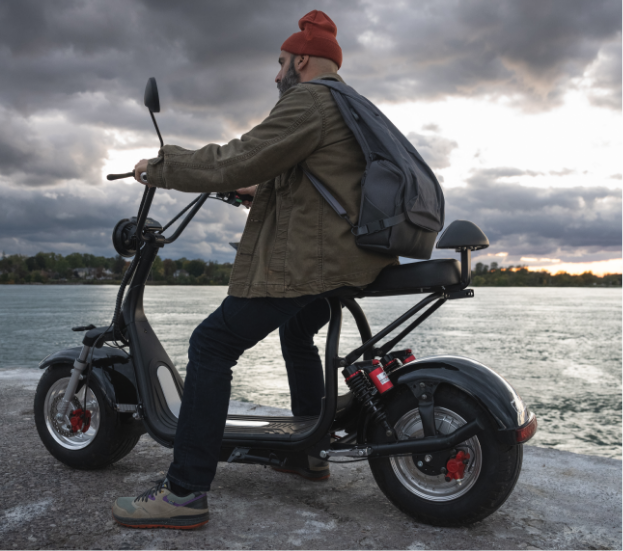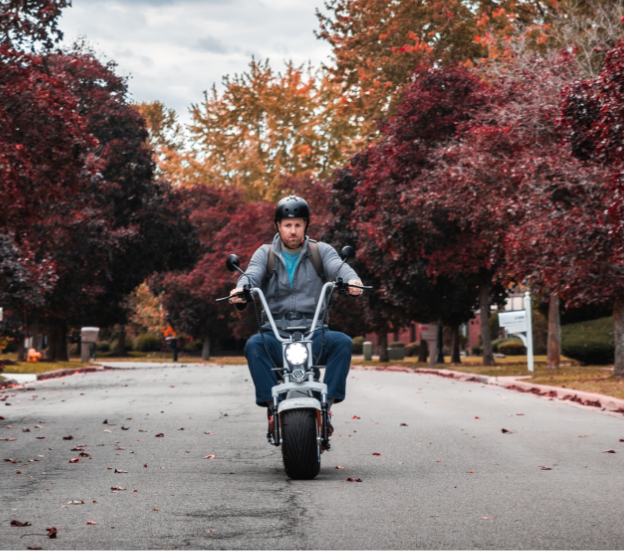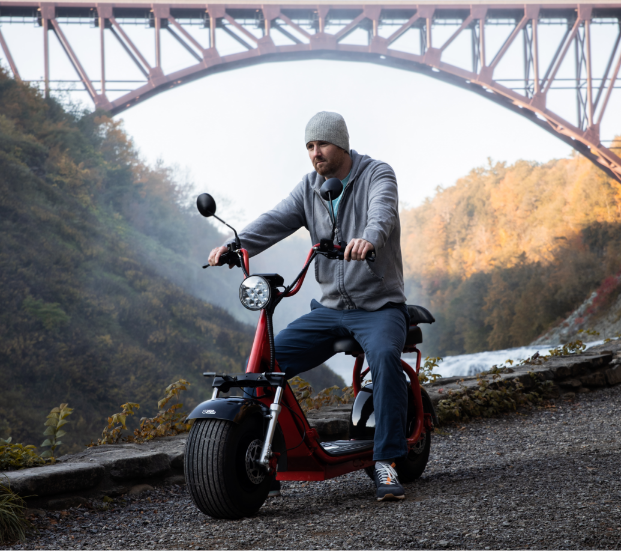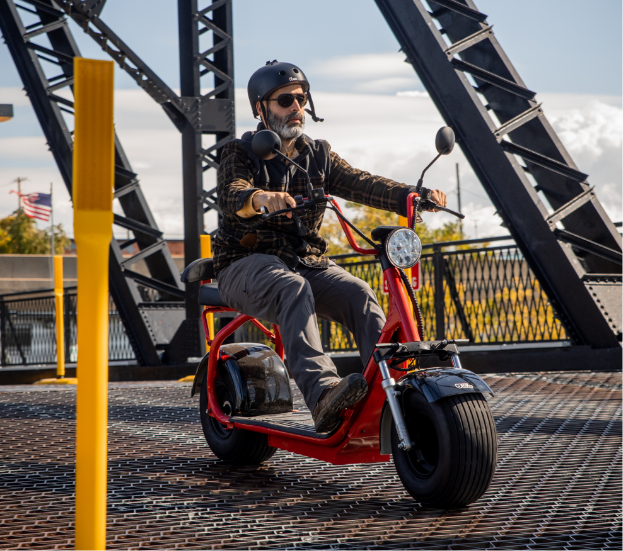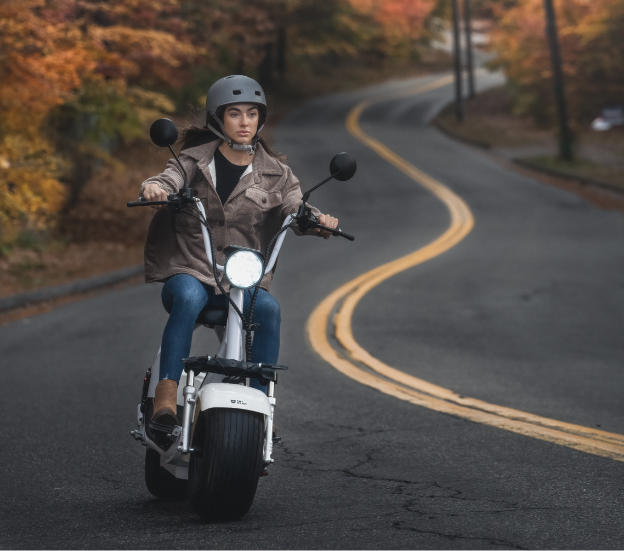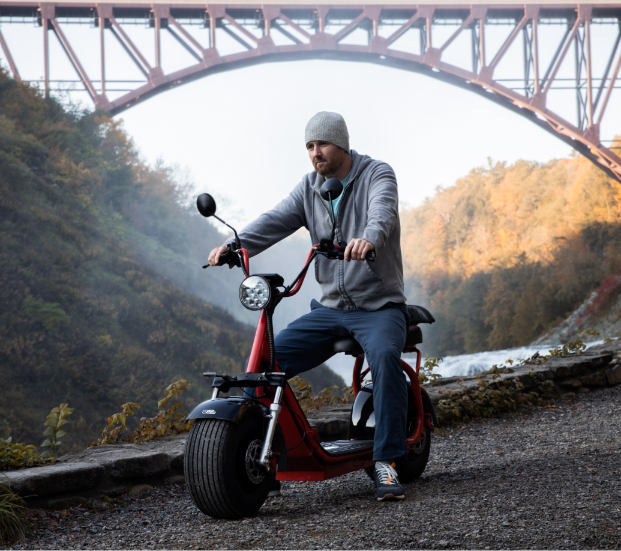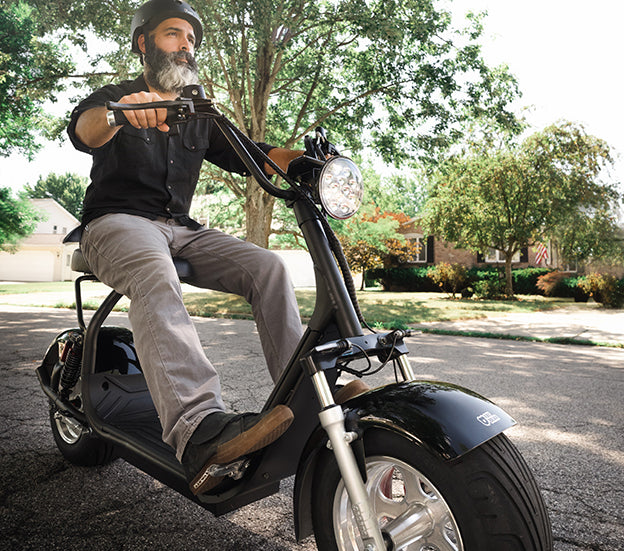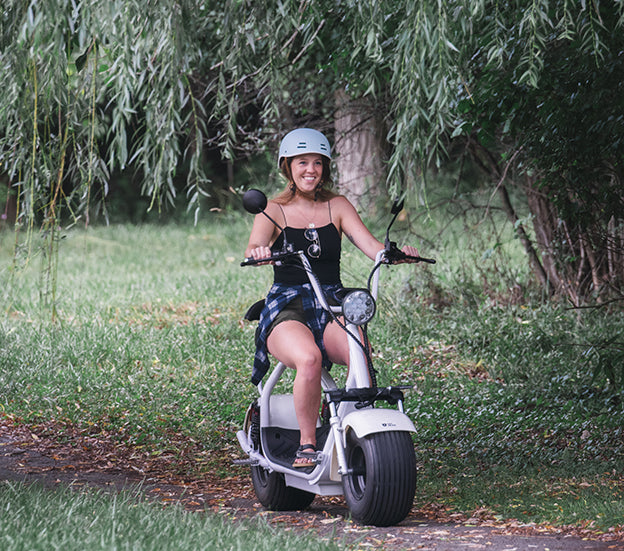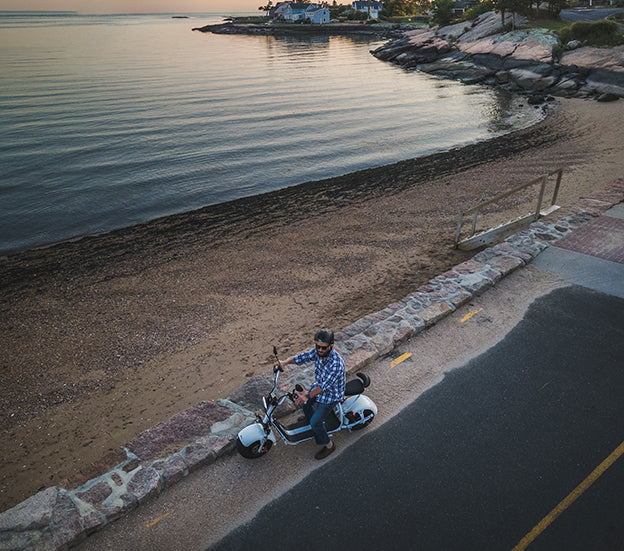 Craig W
Very nice scooter it looks great and rides great. My scooter was pretty easy to unpack and final assemble. The handlebars did not lock in well with the factory risers, so I shimmed them with some strips I cut from a beer can. Other than the inability to fully tighten the handlebars, my scooter was in very good condition. I am a big heavy guy, still this scooter is fast and the battery life is fantastic (I can ride it all day without charging, although power-wise I do loose some speed on uphill roads). Overall, this is a well-engineered high-quality scooter and Fat Bear has been great to work with throughout the process. The is a really fun machine which I highly recommend for those looking for some personal transportation or just a cool scooter to buzz around town on.
William Y
We are really enjoying our scooter. It's been just what we need for urban commuting and getting to entertainment venues where parking is at a premium.
My only ask would be that some kind of instructions manual or feature orientation guide be included to lessen the time needed to get up and running.
Otherwise, now that we are using it regularly, we couldn't be more pleased

Ronald
Love it ride it all the time 👍 get alot of comments on how it looks 👍 planning on purchasing another one in the spring 2023 !

Leonardo A
After the long wait… I finally have my FatBear.

My wife and I love it. It's reliable and fun to ride around town (I live in Miami).

It turns heads!!!

Just be patient, and once you get it, buy a lock so you can have piece of mind.